Without bees there will be no trees, flowers nor food. Every nation needs pollination. No honey no money. Be smart and ensure we don't get stung. Help our busy friends stay alive and thrive.
.
"Please login first, so that the steps below are personalized, and we can compensate you!"
[ Once you login, social icons will appear here. The links are unique to you, and we can track your efforts. ]
We use a Telegram channel to inform our audience of the latest happenings here. Sent out only if and when necessary. Zero spam. Subscribe and leave at your discretion, with one single click.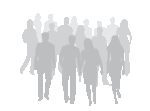 Social networking is an integral part of a vibrant community, both locally and/or online. We facilitate meetups and provide video conferencing rooms. Attend in person and/or virtually.
A global repository of listings related to this initiative. Members can add all their projects and business details. We propel and promote the interests of our members, throughout the world.
Shining light on the path with tutorials, articles and courses to make the journey easy. With concise and practical steps to completion, users get a better understanding of this initiative.
.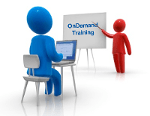 .
.
.
.
.
.
.
.
.
.