Without bees there will be no trees, flowers nor food. Every nation needs pollination. No honey, no money. Let's be smart, and ensure we don't get stung. Help our busy friends stay alive, and thrive.
.
"Please login first, so that the steps below are personalized, and we can compensate you!"
[ Once you login, social icons will appear here. The links are unique to you, and we can track your efforts. ]
We use a Telegram channel to inform our audience of the latest happenings here. Sent out only if and when necessary. Zero spam. Subscribe and leave at your discretion, with one single click.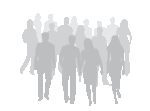 Join the conversation and keep up to date. Feel free to add your thoughts and ideas. This is a professionally moderated forum for serious discussion. Thanks for helping to keep it that way!
Social networking is an integral part of a vibrant community, both locally and/or online. We facilitate meetups and provide video conferencing rooms. Attend in person and/or virtually.
Through our academy we instill the core values of this initiative. With quality learning tools, data visualization and vivid presentations, every course is a memorable mental journey to success.
A global repository of listings related to this initiative. Members can add all their projects and business details. We propel and promote the interests of our members, throughout the world.
Post and/or search for job vacancies, related to this initiative. Members can submit their résumé and create vacancy alerts. Define work profiles and submit job listings, to find suitable candidates.
Follow the guided tour, taking you step-by-step through all aspects of this initiative. Drill down to the details with various guides, mindmaps, and presentations. Attend webinars and get instant updates.
.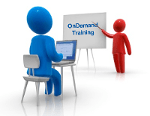 No matter where you live, nor what you currently do, anyone can participate. Charity begins at the cash register, and you can be part of the equation. Help generate revenue, while you benefit too.
.
.
.
.
.
.
.
.
.
.